The Power of Workflow without the Complexity
Welcome to Actionstep Express, our latest plan, for sole practitioners or bigger firms looking for a quick start on a product you can grow into.
You can now jump straight in with easy, pre-packaged workflows for common practice areas and a catch-all "general" workflow that can be used for any specialized practice areas.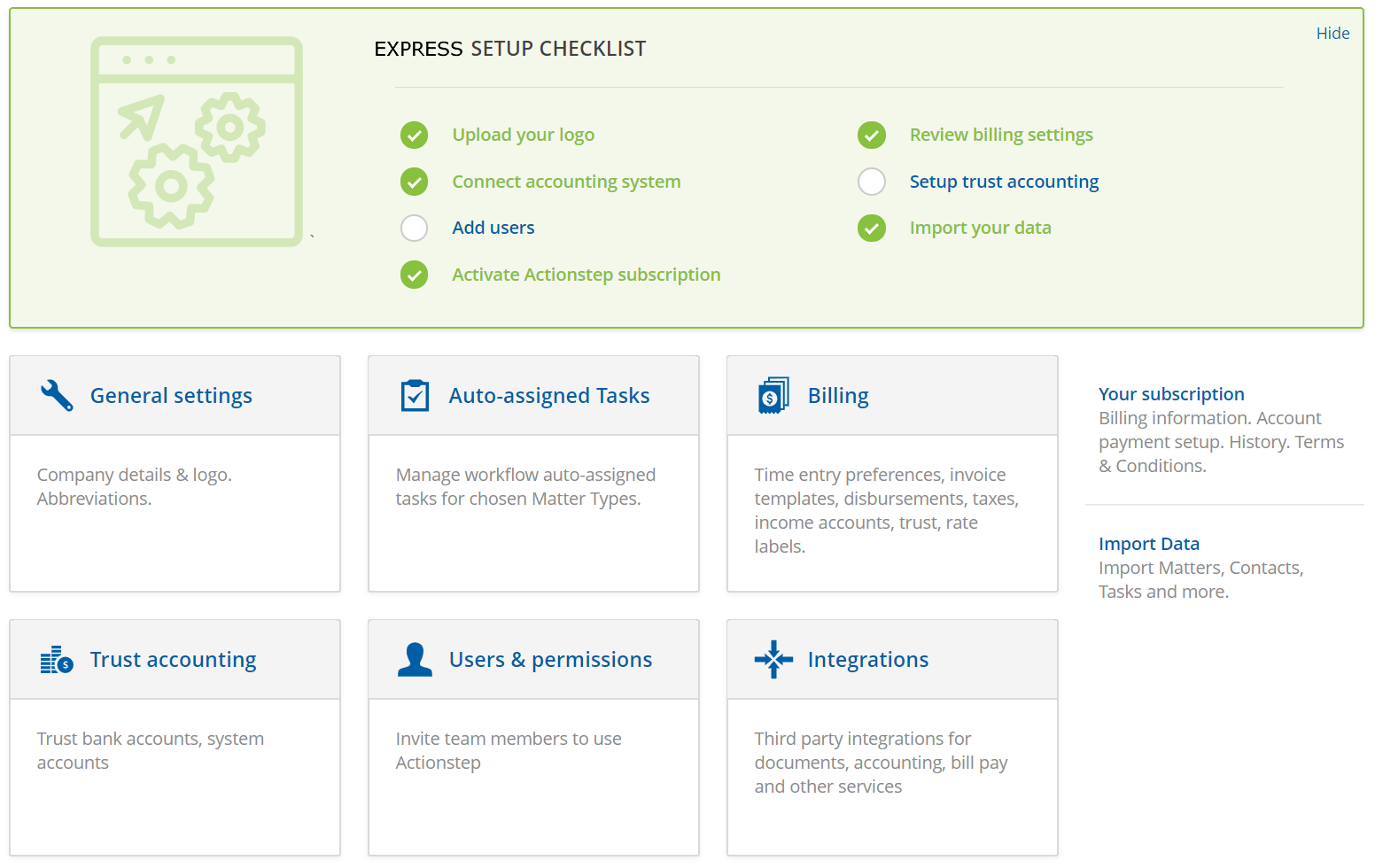 For accounting, Actionstep Express seamlessly integrates with either Quickbooks Online or Xero.

With the launch of Actionstep Express, you now have a practice management solution that you won't outgrow as your firm demands more flexibility and power.

Why choose Actionstep Express?

Built-in practice-area workflows provide instant efficiency and better reporting
Integrated CRM helps convert more business within your firm and build strong relationships with clients
You can seamlessly upgrade to Practice Pro as you grow or need more functionality.
Peace of mind that nothing will be missed as a matter moves through your workflow.
Start where you want to end up - you'll never outgrow Actionstep!